Description
Features:
55 cards (including an extra jack of spades)
Stardust Paper on the tuck box
Embossing
Azure/Aqua foil outside and inside the tuck box
classic finish
Printed by Expert Playing Card Co.
Dedalo's theme is the Labyrinth. Inspired by greek mythology, it tells the story of Ariadne, Theseus, Minotaur, Minos and, of course, Dedalo.
There are three decks of the serie: Alpha is the "past" of Dedalo world. "Omega" is the future. "Apeiron", the limited one, is the story of Infinity.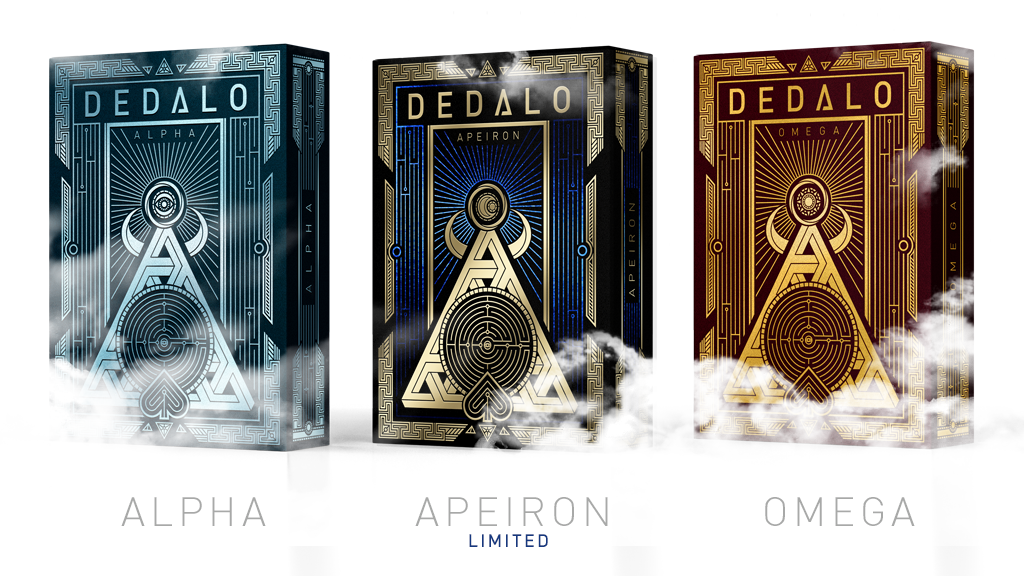 All the decks are different, despite all the courts but the spades are the same character – but in different versions. For example, Icarus, the Jack of Clubs, is alive in Dedalo Alpha and about to die burned from the Sun in Dedalo Omega.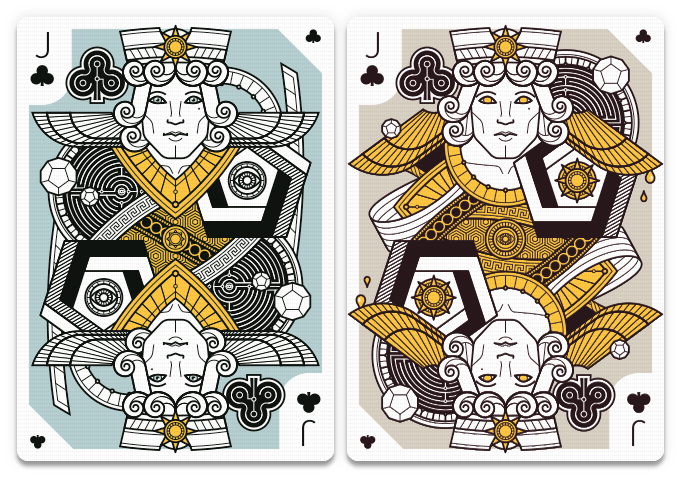 Theseus, the Jack of Hearts, is worried before his fight with Minotaur in Dedalo Alpha and victorious and arrogant in Dedalo Omega.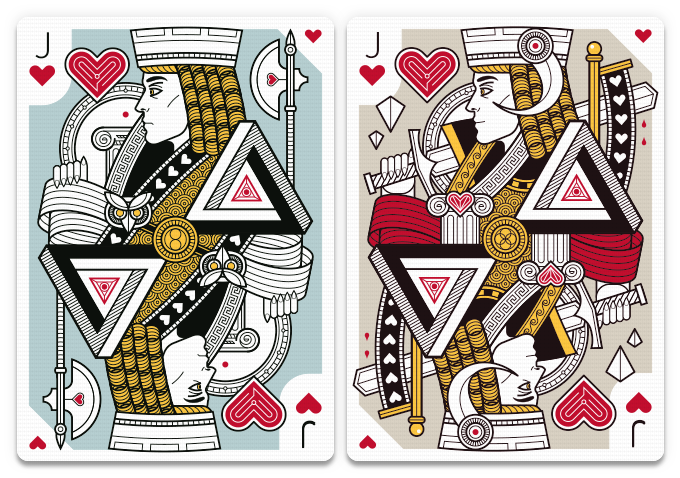 Want to know more about the story? Check the Kickstarter page