Description
This deck is not available – Subscribe the newsletter to know when it will be available again.
Features:
55 cards (including an extra king of spades)
Stardust Paper on the tuck box
Embossing
Gold foil+Blue Foil outside the tuck box
Gold foil inside the tuck box
classic finish
Printed by Expert Playing Card Co.
Limited to 1000, with custom and numbered seal
Dedalo's theme is the Labyrinth. Inspired by greek mythology, it tells the story of Ariadne, Theseus, Minotaur, Minos and, of course, Dedalo.
There are three decks of the serie: Alpha is the "past" of Dedalo world. "Omega" is the future. "Apeiron", the limited one, is the story of Infinity.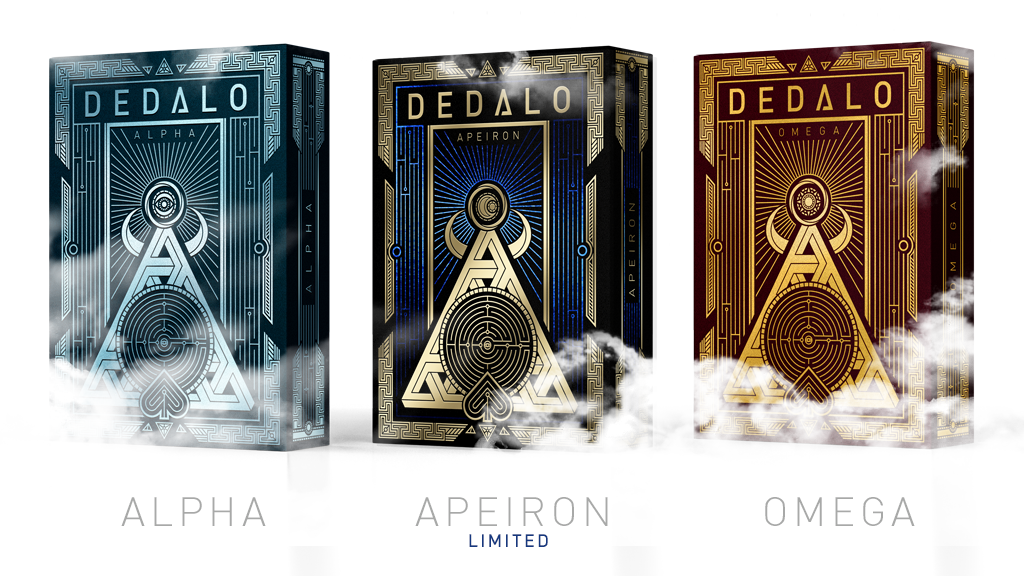 All the decks are different, despite all the courts but the spades are the same character – but in different versions.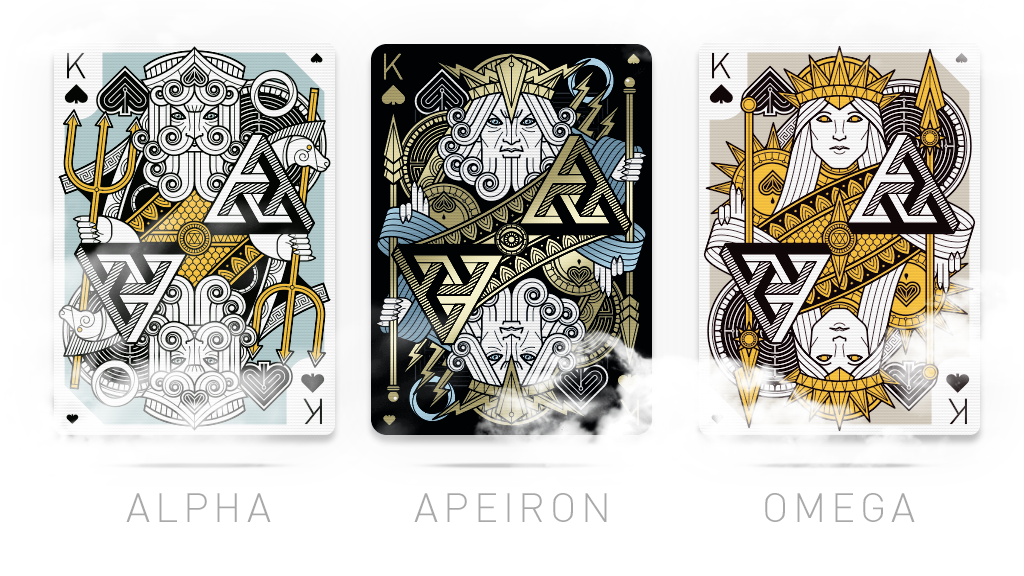 All the backs are different, as well: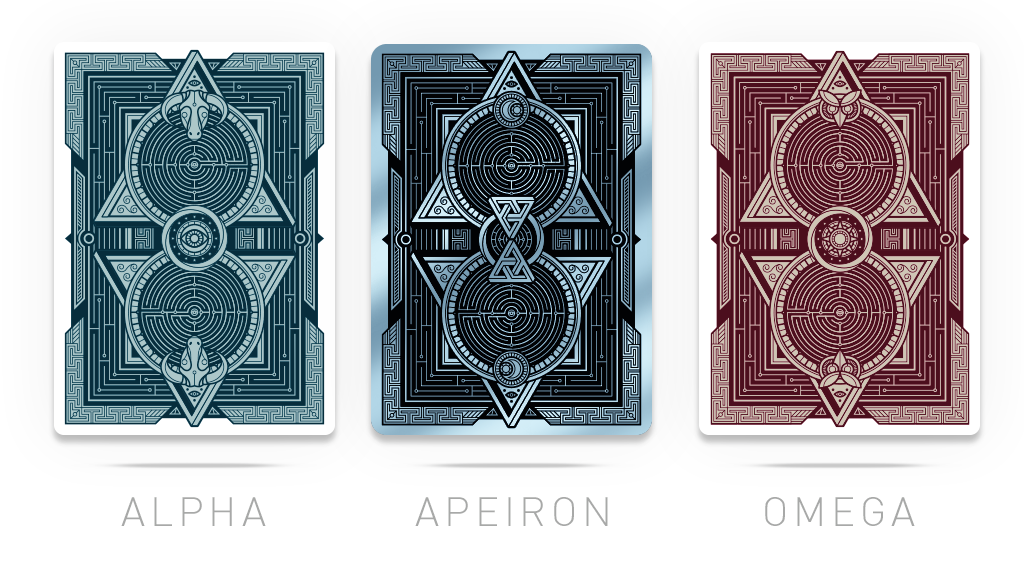 Want to know more about the story? Check the Kickstarter page